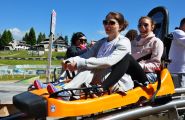 Bob on the tracks (alpine coaster) is a kind of roller coaster that represents the mountainous summer attraction, but can sometimes be used in winter. This adrenaline content represents a specialized course for lowering through the natural forest environment. The installation is equipped with a special sled, attached to the rail system that can be used by adults and children accompanied by an adult on two-seat sleds. Movement is made due to the natural inclination of a circuit.
Read more...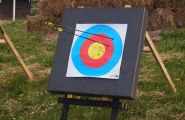 Long ago, the bow and arrow were the main weapon to capture prey our ancestors. This is one reason why this sport, called by many "ancient archery". Archery is now known as one of the "white" Olympic sports and is available as part of the offer of active holidays in Kopaonik. It is important to note that this type of activity on Kopaonik applies only to sports archery, which is based on predefined shooting in artificial target.
Read more...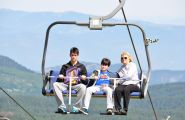 We are used to all the usual adventure mountain roads, but mountains can be seen from another angle. One of the most beautiful slopes of the mountain, in the center of Kopaonik, every summer tourists driven lift "Pancic peak." This cable car is going out on one of the highest peaks of this mountain and you will surely enjoy the view at 2017 meters above sea level.
Read more...
Telephone: 069/656-300
E-mail: -
Site: -
Pricelist:

10% discount mentioning infoKOP
Read more...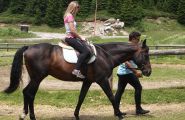 In the offer of tourist center Kopaonik is available another activity that will complement an active holiday in the mountains. If you've ever enjoyed in organized walking tours and the view of Mark's walls, Celestial chairs or deep, now you can feel twice the enjoyment. You will be able to horseback riding to all the most attractive locations on our sunny mountain.
Read more...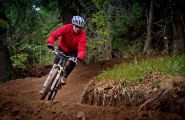 Special mounting bracket for bikes on the ski lift Pancic peak during the summer season enabled the easy transfer of two-wheelers from the Valley of sports to Suvi mines, and therefore the possibility of development on Kopaonik mountain biking. In 2012 is built the first bike park in Serbia. Lovers of mountain biking have three routes (KGB, Struga and Mordor) to descend 5 km in length built by the standards of the European Union and Canada.
Read more...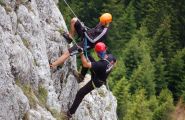 Mountain climbing, as one of the the most extreme form of climbing , represents the highest level of achievements in mountaineering. If you wish, during your stay in Kopaonik, to feel and experience this kind of adrenaline hurry up then, you are at the right place. On location Eagle (White) walls you can try moving up or lowering and passing through the rough terrain (cliffs) with the help of special equipment that serve as insurance against falling.
Read more...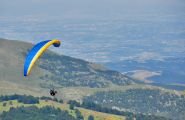 Want
to see
the beauty
of Kopaonik
from another angle
,
fly
and
beat
fear of heights
?
Paragliding
is
right for you
!
Paragliding
or
parachuting
sailing is
the
recreational and
competitive sport
which belongs to the
Aeronautical
-
extreme sports,
and flying
a
paraglider
is one
of the easiest and
simplest
ways to achieve
man's
dream of
flying.
Read more...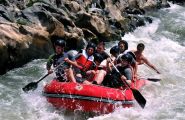 Rafting

is one

of the most exciting

active holidays

in Kopaonik

, which

is organized

every Saturday

at the price

of 10

€

per

person

for guests of

MK

Resort

in cooperation

with the club

of extreme sports

FAITH

from Kraljevo.

Rafting

is a recreational

activity that

combines

a raft

(

boat

)

,

navigation

and endurance

of the crew

in

extreme

conditions

on the water.

Rafting

is generally

carried out

in wild waters

in order to

excite

or

rapture

travelers

.
Read more...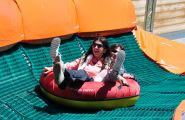 All visitors of Kopaonik, starting from 27 August 2013, can try out the new summer content - tubing. Tubing is a specialized plastic substrate on which it is possible to slide, with the help of big tires, during winter and summer. It is designed for visitors of all ages who share one thing - the desire for a good time.
Read more...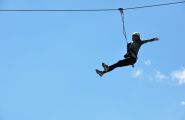 Zip line is a real adrenaline pleasure. This content is available in almost all mountain resorts around the world, and the first set right here, in Kopaonik. For those who have not yet had the opportunity to try this kind of entertainment, zip line offers the ability with the help of ropes "overflights" from one side to the other, with a special panoramic pleasure.
Read more...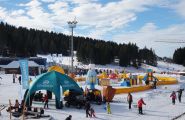 Public Company "Ski Resorts of Serbia" were invested and during the ski opening opened "City of Children" in a 'Dolina sportova' at Kopaonik. To the delight of the youngest visitors of our mountain, near the children's snowmobile and playgrounds of the ski season in a specially fenced in the Valley Sports is a brand new playground. A large number of different elements of the game, which are designed to be safe for children, will complete content for children.
Read more...