Telephone: +381637785991
E-mail: This e-mail address is being protected from spam bots, you need JavaScript enabled to view it
Website: -
Pricelist:

Winter 2017/2018 >>>
Read more...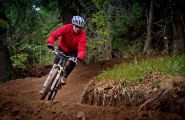 Special mounting bracket for bikes on the ski lift Pancic peak during the summer season enabled the easy transfer of two-wheelers from the Valley of sports to Suvi mines, and therefore the possibility of development on Kopaonik mountain biking. In 2012 is built the first bike park in Serbia. Lovers of mountain biking have three routes (KGB, Struga and Mordor) to descend 5 km in length built by the standards of the European Union and Canada.
Read more...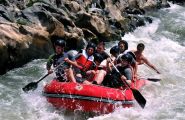 Rafting

is one

of the most exciting

active holidays

in Kopaonik

, which

is organized

every Saturday

at the price

of 10

€

per

person

for guests of

MK

Resort

in cooperation

with the club

of extreme sports

FAITH

from Kraljevo.

Rafting

is a recreational

activity that

combines

a raft

(

boat

)

,

navigation

and endurance

of the crew

in

extreme

conditions

on the water.

Rafting

is generally

carried out

in wild waters

in order to

excite

or

rapture

travelers

.
Read more...
Telephone: 069/656-300
E-mail: -
Site: -
Pricelist:

10% discount mentioning infoKOP
Read more...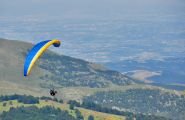 Want
to see
the beauty
of Kopaonik
from another angle
,
fly
and
beat
fear of heights
?
Paragliding
is
right for you
!
Paragliding
or
parachuting
sailing is
the
recreational and
competitive sport
which belongs to the
Aeronautical
-
extreme sports,
and flying
a
paraglider
is one
of the easiest and
simplest
ways to achieve
man's
dream of
flying.
Read more...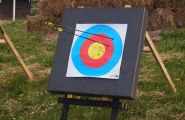 Long ago, the bow and arrow were the main weapon to capture prey our ancestors. This is one reason why this sport, called by many "ancient archery". Archery is now known as one of the "white" Olympic sports and is available as part of the offer of active holidays in Kopaonik. It is important to note that this type of activity on Kopaonik applies only to sports archery, which is based on predefined shooting in artificial target.
Read more...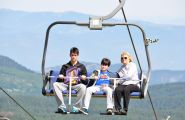 We are used to all the usual adventure mountain roads, but mountains can be seen from another angle. One of the most beautiful slopes of the mountain, in the center of Kopaonik, every summer tourists driven lift "Pancic peak." This cable car is going out on one of the highest peaks of this mountain and you will surely enjoy the view at 2017 meters above sea level.
Read more...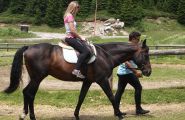 In the offer of tourist center Kopaonik is available another activity that will complement an active holiday in the mountains. If you've ever enjoyed in organized walking tours and the view of Mark's walls, Celestial chairs or deep, now you can feel twice the enjoyment. You will be able to horseback riding to all the most attractive locations on our sunny mountain.
Read more...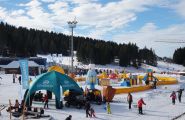 Public Company "Ski Resorts of Serbia" were invested and during the ski opening opened "City of Children" in a 'Dolina sportova' at Kopaonik. To the delight of the youngest visitors of our mountain, near the children's snowmobile and playgrounds of the ski season in a specially fenced in the Valley Sports is a brand new playground. A large number of different elements of the game, which are designed to be safe for children, will complete content for children.
Read more...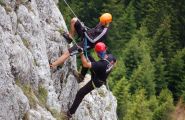 Mountain climbing, as one of the the most extreme form of climbing , represents the highest level of achievements in mountaineering. If you wish, during your stay in Kopaonik, to feel and experience this kind of adrenaline hurry up then, you are at the right place. On location Eagle (White) walls you can try moving up or lowering and passing through the rough terrain (cliffs) with the help of special equipment that serve as insurance against falling.
Read more...
Telephone: 063/11-25-725 Nikola
E-mail: This e-mail address is being protected from spam bots, you need JavaScript enabled to view it
Site:

-

Pricelist: Winter 2016/2017 >>>
Read more...
Telephone:

064/8503555

E-mail: This e-mail address is being protected from spam bots, you need JavaScript enabled to view it
Site: -
Pricelist: -
Read more...
Telephone: +38163619132
E-mail: This e-mail address is being protected from spam bots, you need JavaScript enabled to view it
Website: -
Prices: -

Read more...
Telephone:

+381641649634

E-mail: This e-mail address is being protected from spam bots, you need JavaScript enabled to view it
Website: -
Prices: -
Read more...
Telephone: +381611654069
E-mail: This e-mail address is being protected from spam bots, you need JavaScript enabled to view it
Website: -
Prices: Winter 2015/2016 >>>
Read more...
Telephone: +381654566334
E-mail: This e-mail address is being protected from spam bots, you need JavaScript enabled to view it
Website: www.vilaplan.rs
Prices: -
Read more...
Telephone: +381645458892

E-mail: This e-mail address is being protected from spam bots, you need JavaScript enabled to view it
Website: -
Prices: -
Read more...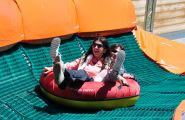 All visitors of Kopaonik, starting from 27 August 2013, can try out the new summer content - tubing. Tubing is a specialized plastic substrate on which it is possible to slide, with the help of big tires, during winter and summer. It is designed for visitors of all ages who share one thing - the desire for a good time.
Read more...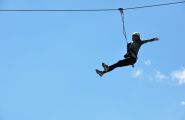 Zip line is a real adrenaline pleasure. This content is available in almost all mountain resorts around the world, and the first set right here, in Kopaonik. For those who have not yet had the opportunity to try this kind of entertainment, zip line offers the ability with the help of ropes "overflights" from one side to the other, with a special panoramic pleasure.
Read more...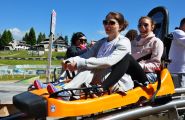 Bob on the tracks (alpine coaster) is a kind of roller coaster that represents the mountainous summer attraction, but can sometimes be used in winter. This adrenaline content represents a specialized course for lowering through the natural forest environment. The installation is equipped with a special sled, attached to the rail system that can be used by adults and children accompanied by an adult on two-seat sleds. Movement is made due to the natural inclination of a circuit.
Read more...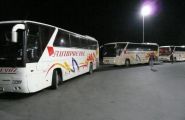 Agency transportation: +381658874782, +381113373183
SKI BUS: +381113343656
Bus station Krusevac: +38137421555, +38137421706
Bus station Raska: +38136736173
Belgrade Bus Station: +381112636299
Bus station Nis: +38118255177
Read more...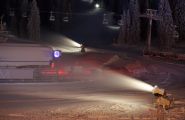 In order for skiers and snowborders not to depend on whether there is natural snow or not, Ski Resorts of Serbia covered 97% of the ski center Kopaonik, with systems for artificial snow. You can briefly read how does system works in the following text:
What makes the system for artificial snow?

System for artificial snow consists of water accumulation from which derives the necessary water to make artificial snow and the pipeline system through which with high-pressure water and compressed air delivered to a device for the production of artificial snow - guns and launchers. Guns, fixed or mobile, as well as launchers, are placed across full length of ski trails and ski routes, to cover 100 percent of the area intended for skiing.

Artificial snow is small particles of ice that are used to increase the amount of snow available for winter sports such as skiing or snow boarding. It is produced by a machine that uses a high-pressure pump to spray a mist of water into the cold air. The water droplets subsequently crystallize to form fake snow. The first commercially successful machines were developed in the 1950s and improvements in technology have steadily been introduced. With the increase in the popularity of winter sports, the artificial snow market is expected to show significant growth.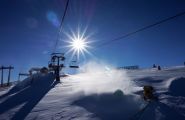 How does the system for artificial snow works?
It is known that the vapor rises into the atmosphere, where the particles at a low temperature are crystallized, and the water vapor so formed natural snow. The system for artificial snow simulates such a natural phenomenon. Water is pumped from the lake, the pipeline is delivered to a device for the production of artificial snow, from which with high pressure is sprayed in the air and at low temperature these tiny droplets crystallize and form snowflakes. For the production of artificial snow is used exclusively raw, unprocessed, plain water without chemical additives, in order not to endanger the natural environment of the mountain, as well as the health of users.
What are the requirements for the production of artificial snow?
To make artificial snow it requires certain meteorological conditions. The air temperature must be -3ºC wet-bulb temperature, or lower. Wet bulb temperature is a way of measuring air temperature, which takes into account the effect of air humidity on the temperature of the ambient air by reducing the relative humidity, lowers the temperature of the surrounding air. In the present case, for the production of artificial snow drier air is better suited, so that the water rapidly crystallizes and the process of making artificial snow is faster. Also, greater distance from the ground is suitable and for more crystallization time, so that is why snow guns and launchers are directed from the ground upwards.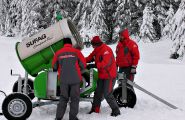 When system for artificial snow operates?
Artificial snowing system works mostly at night. The tracks are prepared then during the night, in the morning tracks are always ready and safe for ski lovers. If necessary, the system may operate during the day and then the devices are directed so they won't interfere with the skier. The minimum height of the snow needed for snow machines would be able to prepare ski resort is 35-40 cm, during which the snow is compressed to a thickness of about 15 cm. Artificial snowing system does not work simultaneously on the entire surface of the ski resorts, but the artificial snow making is done by sections.
Telephone:

+381

638083120

E-mail: This e-mail address is being protected from spam bots, you need JavaScript enabled to view it
Website:

www.infokop.net
Ten years ago, infoKOP.net has started publishing stories, photos and information about Kopaonik and in a very short time became the most visited and most comprehensive website about Kopaonik. Latest news, useful information about Kopaonik, accommodation and catering facilities, ski school and ski service, always up to date weather and ski info, webcams, are just some of many information that this official website for Kopaonik provides.
The idea of ​​the editorial board of the website is to gather in one place all information relevant to Kopaonik. Basic and patient work, number of articles and sections grew and now infoKOP is a unique kind of database, not even the largest cities in Serbia possesses this kind of information unfortunately. As big fans of our most beautiful mountain, a group of enthusiasts, working daily on the actualization of the website and inserting the latest information and the purpose is a promotion Kopaonik mountain.
The quality of our work has been recognized and acknowledged by the PE "Ski Resorts of Serbia" and the Hoteliers Association of Kopaonik, so the website infoKOP.net for the past two ski seasons won awards for media contribution in development of Kopaonik and affirmation and promotion of skiing in Serbia.
The website is divided into 9 sections: About Kopaonik Ski Resort, Hotel Capacities, Catering, Ski School, Real Estate, Info, Photo Gallery and Kop-Commune.
In order to spread our story for foreign visitors and potential tourists, infoKOP was translated into English and plans to be translated into Russian language.
Section About Kopaonik refers to natural and geographical features of National Park, the historical development as well as rich flora and fauna. There are detailed walking tours, natural monuments and reserves, construction sites as well as summer activities bobsled on rails, zip-line, tubing, rock climbing, paragliding, rafting, etc.
SKI area is a section for skiers, the most visited in the winter months when it is possible to get daily information about ski slopes, amount of snow cover, ski lifts and other. There are also detailed maps of all ski lifts, trails and shortcuts, ski-pass info, rules of conduct on the slopes, availability of restaurants and all other activities in the ski resort. Very popular sites are Ski cameras 24 hours a day, giving a vivid picture of the numerous locations in Kopaonik. The first camera in Kopaonik, as well as most of today's cameras from Kopaonik, was placed by infoKOP.net site.
The database of Accommodation facilities gives a comprehensive view of hotels, villas, apartments, resorts and private accommodation in Kopaonik and nearby locations. There are presentations over 120 lodgings and all the facilities are objective and on non- impartial manner presented, visitors are allowed to comment and ranking of accommodation and service. LAST MINUTE offer in this section represent a special form of marketing that gives the best results.
As the number of restaurants increased year after year, how their work is subject to major changes, this section is reserved exclusively for those facilities that want to be represented in the framework of our marketing offers.
In the section SKI SCHOOLS AND SKI SERVICE are detailed presented ski instructors and ski school and ski service. Here is kept a very lively discussion on the techniques of transferring knowledge to skiers and quality of all ski schools.
The INFO page provides latest information about TC Kopaonik, road conditions, weather conditions, amount of snow cover, etc. There can be found also other service information related to the ambulance, postal services, banks and ATMs, police, parking spaces, mountain rescue service, and a list of important phone call.
REAL ESTATE page offers the most comprehensive selection of apartments, villas, houses and plots at Kopaonik. Page is very simple and intuitive to use, it provides an opportunity to find a property on Kopaonik.
Since today main characteristic of Internet is communications, for our visitors we have enabled different forms of information and opinions exchange. The most popular are Impressions, where users leave short messages, mostly about some current developments on the mountain or ski slopes. For more discussion there is infoKOP Forum and always current comments on all relevant news.
infoKOP website offers mobile version for Andoid and iPhone, to download go to m.infokop.net.
Users who access infoKOP.net websites through their mobile devices, can read news, send comments, look updated daily ski info, current weather conditions and weather, but also find suitable accommodation in the database (about 170 accommodation capacities on Kopaonik).
During the winter months, more than 400,000 people per month visit infoKOP.net, from 8-15 thousand unique visitors per day from Serbia, average 5 page views. English Website has 20,000 visitors per month. For the tourist center with a capacity which Kopaonik has, these figures are more than fabulous. InfoKOP.net website on the world's largest search engine google.com and google.rs portal is first in the search results for keyword Kopaonik.
Due to the huge popularity of social networks infoKOP.net also presented Facebook and Twitter page with almost 40 000 followers.
Numerous accommodations, catering and commercial buildings have already recognized the importance and possibilities of advertising on our website. As proof to our professionalism, are our clients, year after year they improve marketing presence on website and inform us how important this ad is for their business.
In our marketing offer, we have packages for both accommodation facilities, as well as for all service and commercial activities (bars, restaurants, ski services, ski schools, boutiques, shops, etc.). Besides the standard advertising banners, we approach to each client individually, trying to find the best possible way to present accommodation, pub or any other offer that you might have. Also, we are installing web cameras so that your location can be covered 24/7, live on the internet through our portal.
Cost of advertising are more than reasonable, we encourage you to call us and see for yourself.
For any further information please feel free to contact us, we will be more than happy to cooperate with you.
Best regards,
www.infoKOP.net
+381638083120
This e-mail address is being protected from spam bots, you need JavaScript enabled to view it


Telephone: +38163602961

(10-22h)

Contact:

Nikola Vujović

E-mail: This e-mail address is being protected from spam bots, you need JavaScript enabled to view it
Website: -
Prices:

-
Read more...
Telephone: +38163400374
E-mail: This e-mail address is being protected from spam bots, you need JavaScript enabled to view it
Website: -
Prices: -
Read more...
Telephone:

+38162203880

E-mail: This e-mail address is being protected from spam bots, you need JavaScript enabled to view it

Website: -
Prices: -
Read more...
Telephone:

+381641239848, +381638294203

E-mail: This e-mail address is being protected from spam bots, you need JavaScript enabled to view it
Website:

-

Prices:

-
Read more...
Telephone: +381646102570

E-Mail: This e-mail address is being protected from spam bots, you need JavaScript enabled to view it
Facebook: >>>
Prices: -
Website: www.domrtanj.rs

Read more...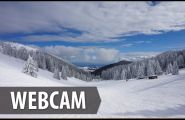 infoKOP.net website in cooperation and with the support of JAT apartments, the Kraljevi cardaci SPA, hotel Srebrnac, hotel Junior, ski buffet Skituljko and ski buffet Jaram, installed and put into operation ten webcam on Kopaonik. The cameras are updated at intervals of 30 seconds.
Read more...
Telephone:

064/0778064

E-mail: This e-mail address is being protected from spam bots, you need JavaScript enabled to view it
Facebook:

Jeftino na KOP >>>

Price:

on Request
Read more...
SKI CENTER KOPAONIK
the highest mountain in Central Serbia, spreads its wide ridge with a length of 82 kilometers, in the direction of the hills above the Kosovska Mitrovica, north-west through a series of peaks higher than 1,600 meters, to the highest part of the massif called. Ravni (Flat) Kopaonik with peaks: Gobelja (1934 m), Karaman Vucak (1936 m), Dried Rudiste (1976 m) and Pancicev vrh (peak) (2017 m).

To Kopaonik you can reach from several directions. Over Josanicka banja (Spa), Brzece and Rudnica. All three directions are roads with good quality and are regularly cleaned during the winter period. Road over Brzece is commonly used by guests who are traveling the highway Belgrade - Nis and therein lies one of the most difficult sections of Jaram - Rendara. Road through Josanicka banja and Rudnica is used by guests who are coming using the road called Ibar and both approaches are a bit more approachable. Perhaps the least used approach is via Rudnica that is the shortest and tamed road because it is on the southern side of the mountain.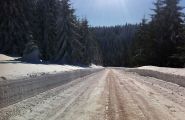 No matter which direction you are taking, we recommend mandatory use of winter equipment and winter tires. Local people offer mounting chains for 500 dinars on all approaches to Kopaonik. "Arm" yourself with patience and drive safely.

After arriving to Kopaonik, the first novelty that you will notice is the existence of parking place, it costs 200 dinars per day. Of course, there will also be unavoidable local residents who offer their "services" and that leave a bad impression of the mountain generally. Our recommendation is to pay for parking and leave your car in a safe place without undue aggravation. We sincerely hope that by the next year there will be several parking places and all of us will gladly pay 1400 dinars for a seven-day safe parking.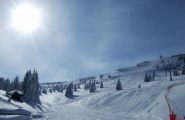 Next thing that is still missing, and what is the jurisdiction of the municipality of Raska, is parking at the site of the initial lift station Sun Valley (Suncana dolina), which would incomparable relieve the center of Kopaonik from guests vehicles that are accommodated in a cottage-colony (Vikend naselje). Start station of the Sun Valley is now on the main road, 1km away from the first buildings in the weekend settlement. Also, for the second year in a row, we urge the authorities to consider the idea of introducing ski bus from the village to Gobelja which would also relieve the center of Kopaonik, but also encourage fulfillment of ski area, especially Gobelja considering that you can get to four-chair lift using two plates and two extra ski lifts that have a lot less bandwidth.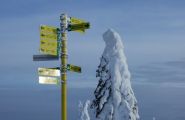 In the last 8 years thru state investment, ski resort Kopaonik has become the best example of how you can make in Serbia a step forward to European standards. We responsible argue that today ski area is most criticized only by those who probably never seen foreign ski centers. We do not want to be misunderstood there are still plenty of things that can be improved and we will indicate them in this paper, but the general impression is that the ski resort Kopaonik is side by side with the European ski resorts. Of course, when we say side by side, it refers to the organization and design of the ski resort, and not on the natural characteristics, the height of the ski center, the length of the path, altitude differences and some things that we just cannot change. Nature has given us such mountain and we all o together must get the maximum of it.

Ski area stretches at altitudes from 1100 up to 2017m and has 24 installations, which can transport 30 000 skiers per hour. Seven four-chair lifts, three six-chair lift, two two-chair lifts, nine ski lifts and three extra ski lifts serving 55 km of alpine and 12 km of Nordic tracks. Last year, resorts had received and approval of the International Ski Federation (FIS) for three runs at the ski resort Kopaonik, which confirms that the tracks correspond to FIS standards. This will allow the organization of international competitions in alpine skiing and snowboarding disciplines.

The guest who last visited Kopaonik 8 years ago today probably would not recognize a large part of the resort. Kopaonik got 12 new installations, 12 new tracks have been created and a good part of existing slopes have been expanded. Existing water accumulations was restored and enlarged on Mali Karaman and two new have been built at Crvene bare. Presently there are 315 launchers and guns on all slopes except at the Bele reka slope.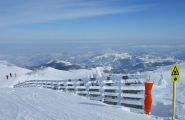 Labelling and signalization were once the greatest defect of Kopaonik, which caused many injuries and losing on the mountain. We can safely say that today Kopaonik has great signalization and marked ski resort, probably better than many European ski resorts as we confirmed it in an interview with members of the Mountain Rescue Service who have far fewer interventions related to lost skiers. At the most critical and dangerous places were set up protective nets and padding, with the aim of increasing safety, an area for snowmobile was specified where they can be used. Compared to other ski centers perhaps it seem to be too much looking from the safety if it's possible. Kopaonik is one of the few ski centers where with the purchase of ski pass, it offers full health care in the Clinical Center of Serbia (KBC), GSS services and ski insurance in case of injury. The Ministry for Internal Affairs of Serbia, at the Clinical Center, provides a transport service for injured skiers and helicopter. In places where the wind refers snow, a large number of wooden snow stops were installed, last winter in the conditions of heavy snow and wind, they were very useful (Gobelja, Pancic ...). Also, every year, there has been a qualitative leap in culture, manners from the workers in resort. What was once unthinkable is now reality. The basket are being cleaned before skiers sit, in case of bad weather, if there are no skiers, they are immediately closing, workers are incomparably more polite and always at your service, passing popular plates and anchors. One of the things that should be considered is how better organize the rows and occupancy of chair lifts.
The system for artificial snow has showed its potential during last season in conditions with extremely low level of snow. However, it is clear that three reservoirs mentioned above, are not sufficient to make enough snow on track in terms of small snowfalls which was clear at the beginning of the winter season. The lack of water prevented ski resort running on time. We need to be realistic and recognize that Kopaonik needs more reservoirs. That would permit the start of the whole ski area much earlier. Therefore, it is necessary to solve the problem how to supply sufficient amount of water for the entire ski resort. Many of today normal things once seemed like science fiction, but today it's the real situation at Kopaonik. Why then not to expect to ski from November to May in seasons to come?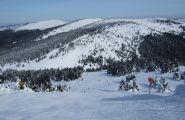 Track improvement was raised in a much higher level last season. Resort workers were sent to training in foreign ski resorts, and Ski resort of Serbia bought new ski vehicles for snow including vehicle with winch for the steepest slopes. The combination of artificial and natural snow and anti-erosion works done during summer time resulted very good ski track during ski season. It should be noted that in bad weather conditions (high temperatures and south wind) and at altitudes below 2000 m altitude holding all day long good quality of snow tracks with a high volume of skiers is practically impossible.

The only way is to find modalities how to equally load the whole ski resort. The fact is that almost 50% run in the ski center Kopaonik is at Karaman greben. Here we return to the beginning of the story and the construction of a parking place near Suncana dolina, introducing ski bus from Weekend resort to Gobelja as well as the perspective of building a gondola from Brzece. We sincerely hope that the idea of financing 50% from the state and 50% from the municipalities Brus and hoteliers from Brzece will make this happen, as soon as possible.

Red track called Crvena Duboka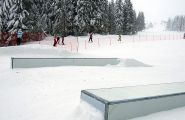 On the right track near lift called Krst, modern Snow Park has been build. That way Kopaonik gained and joined group of modern ski resorts. In perspective, if a half pipe is built, Kopaonik will have the ability to maintain the prestigious competitions in extreme sports. Sport valley got quality lighting and quality skating place which is another plus in the variety at Kopaonik.

In order to show that ski resort of Serbia is listening to wishes of advanced skiers, is the fact that for the first time since 1994, put into operation ski track called Ledenice. As soon as the weather conditions are created, slopes Bela reka, Gvozdac, Krcmar, Gobelja are also opened and maintained. At the top of slope Gvozdac , an extra ski lift is placed in order to enable easier extraction of skiers from the slope. From the 2012/2013 season vehicles with winch was purchased as promised, as a part of the machinery for the ski slopes, that will further contribute to this enviable quality of steep slopes.


Slope Ledenice first time in function since 1994

During the season 2011/2012 for the first slope Suncana dolina has been in operation. The construction of two more slopes next to the ski lift continued positive trend in the construction of Gobelja that next to one ski lift more slopes have been made. So today Gobelja has six slopes and Suncana dolina three. All this adds a whole new dimension of skiing at Kopaonik.


Two new slopes next to Suncana dolina ski lift

For the first time in the history of skiing at Kopaonik, ski resort in the period of high traffic starts to work half an hour earlier (8: 30h to 16:30) and were first introduced discounts for group ski passes (10%) and 15% discount in the promotional Sunday.

Kopaonik has over 120 ski instructors organized into three ski schools that are licensed for ski training (Body and Health, La Scuola di Schi, Snow Star Team and MM). It is very important that the first steps in the snow are done with ski instructor. That is why, before the end of this report, we have to look at the culture and mentality of skiers from Serbia. It is necessary that each chooses ski slope according to its ski knowledge, to take care about themselves and about the other skiers to fill the lifts and form rows with the help of Ski Resorts workers. People are not aware of, or have no inner sense of how fast speed is developed at the snow. The speeds are such that injuries can be dangerous and life threatening. So be careful, a Serbian Ski resorts must be as rigorous towards unscrupulous and arrogant skiers. Let's hope that the new radars on the trails help in raising awareness of skiers.


Finally, we will try to briefly enumerate larger construction works that has beed done for the last nine years at the ski center Kopaonik:



- Detachable six-chairlift with hoods and heaters Gvozdac
- Detachable six-chairlift with hoods and heaters Krcmar
- Detachable six-chairlift Karaman Greben
- Detachable four-Pancic top
- Detachable four- chairlift Duboka I
- Detachable four- chairlift Duboka II
- Detachable four- chairlift Gobelja
- Fixed a four- chairlift Krst
- Fixed a four- chairlift Suncana dolina
- Fixed a four- chairlift Mali Karaman
- Additional ski lifts Vucak 1 and 2
- Two new lakes for artificial snow at Krcmar and Crvene bare
- Expansion and renovation of the lake at Mali Karaman
- Completely covering systems for artificial snow (315 launchers and guns) except the slope Bele reke
- Completely new signage, video surveillance, information boards and marking tracks
- Snow Park
- Ski-Data system of ski pass checks
- Two ski tracks for skiers transport (Valley sports and Jaram)
- Snow-guards at the ski resort
- Bob rail, zip-line and tubing
- Children's playground in the Valley of sport
- Sound system, free internet and a new clock in the Valley of sport
- Tool for adjusting ski equipment
- Resting places on the ski trails and panoramic telescopes


Things are going in a very good direction and we hope that next year Kopaonik will get even more water reservoirs and that it will be continued with the implementation of the Master Plan. However it is necessary that other entities of the tourist offer follow a positive trend that triggers Ski resorts of Serbia. One must know exactly their responsible and what are the procedures for resolving potential problems. And finally, to repeat a modified sentence from last year's report: We must all be aware of the geographical location of Kopaonik, that the ski tradition in Serbia is not long, that the mentality of our people, both tourism workers and guests variable, but we have to admit that Kopaonik every year is progressing towards modern European ski center and this must be clearly acknowledged.

Read more...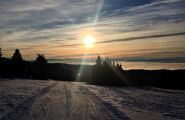 The ski slopes in Kopaonik, Serbia are well-prepared with the first layer made of natural and artificial snow resulting in a 35 cm cover, Ski Resorts of Serbia has stated. Kopaonik Ski Resort has opened 13 ski lifts and 13 slopes. Kopaonik ski resort will offer a 15 percent ski pass discount for promotional weeks stay, and partners will give discounts for accommodation, ski equipment rental and ski schools.
Read more...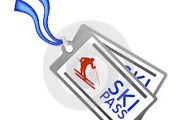 Foreign nationals customers of Ski resorts of Serbia who do not hold a valid travel health insurance will be charged for the Trauma center-Clinical center of Serbia services, should they use them. Charges applied are in accordance with the Law on health insurance of the Republic of Serbia.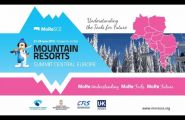 From 27 to 29 of June, Kopaonik will host "Mountain Resorts Summit Central Europe (MoReSCE)" organized by the Center for Tourism Research and Studies, the Ski Resorts of Serbia, and the Hotel Association of Kopaonik.This unique event is organized for the first time, with a clear concept of gathering ski associations, key players, stakeholders and investors from Central Europe in a three day summit. The ski resorts summit will be focusing on specific issues and systems for improvement and development.
Read more...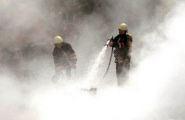 The entire roof of Rtanj mountaineer cabin on Mt. Kopaonik burned down in a fire last night. Nobody was injured but the fire caused significant material damage. Serbian police (MUP) Emergency Situations Sector Chief Predrag Marić has stated that the fire was reported at 22:00 CET last night and that a Kopaonik-based fire crew was immediately dispatched to the scene.
Read more...
The 20th annual Business Forum started on Mt. Kopaonik on Wednesday. More than 500 participants are attending the conference. "There is no universal economic recipe for overcoming the crisis, and the solution depends on the economic structure of each country," Serbian Association of Economists (SES) President Aleksandar Vlahovic said at the opening of the forum."The government has bravely started the process of fiscal consolidation and prevented the potential bankruptcy of the country," he added.
Read more...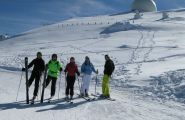 2-10 марта в Копаоник приезжал горнолыжный клуб SNOWPRO из Москвы. Это наша четвертая поездка в Сербию. Группа в этом году была большая - больше 70 человек. Многие из участников были второй или третий раз. Почему мы возвращаемся сюда? - Потрясающая красотой природа - заснеженные ёлки - как из сказки, современные подъемники и отлично оборудованные и подготовленные трассы подходят для обучения и новичков и совершенствующихся.
Read more...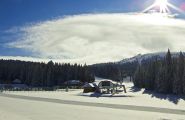 I stand at the top of the 2017m Suvo Rudiste mountain and gaze towards Kosovo, 65km away.
I've just ridden up a speedy lift that swept me over the heads of uniformed Serbian troops trudging up the piste on winter manoeuvres – an unexpected reminder that it wasn't much more than a decade ago this region was ripped apart by war.
Read more...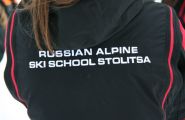 С 02.03 по 12.03 на Копаонике проводили учебно-тренировочный сбор молодые русские горнолыжники.
Вот впечатления Виктора Пятакова, старшего тренера команды по горным лыжам РГШ-СТОЛИЦА:
Мы приехали в Копаоник на Учебно-тренировочный сбор с 2.03 по 12.03.2012 по рекомендации Юлии Воробьевой( Талас-М) Мамы" одной из моих воспитанниц.

Read more...

Fans of extreme winter sports got their "slice of heaven" on the mountain of Kopaonik on Thursday, when the first snowboard park in Serbia and one of the largest in the region was opened there.
The park was modelled after the most famous winter sport centres in the world.
Read more...

Source: Emg.rs
The Festival will gather more than 100 music performers, led by the famous Basement Jaxx, double winners of the prestigious award for the best global music act. They will be accompanied by DJ Fresh, Eddy Tample Morris, Judge Jules, Micky Slim, Disciplin A Kitchme, Rambo Amadeus, Darkwood Dub, Eyesburn, Vrooom, and many others…
Read more...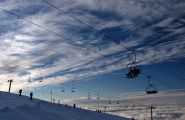 Nature and mountain lovers will have an opportunity to visit the 2nd"Cepe Days" at Mt. Kopaonik, on September 09-11, organised by MK Mountain Resort, Kopaonik National Park and "Raška" Tourist and Sports Organisation.
Nature and mountain lovers will have an opportunity to visit the 2nd "Cepe Days" at Mt. Kopaonik, on September 09-11, organised by MK Mountain Resort, Kopaonik National Park and "Raška" Tourist and Sports Organisation.
Read more...

Nature and mountain lovers will have an opportunity to visit the "Blueberry Days" event at Mt. Kopaonik on July 28-30, organised for the second consecutive year by MK Mountain Resort, Kopaonik National Park, "Raška" Tourism and Sports Organisation and the Tourist Organisation of the Municipality of Brus.
Read more...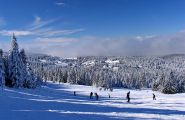 If you're looking for somewhere fresh, exciting, and a little bit different this year, try one of these more unusual destinations. Beirut, Lebanon - Doha, Qatar - Sarajevo, Bosnia & Herzegovina - Seoul, South Korea - Baku, Azerbaijan - Slovenia - Kazakhstan - Quebec City, Canada - Macau, China SAR and
Kopaonik Serbia.
Read more...

Ski.Powder.Mountain.JPGA ski holiday in France can be up to three times more expensive than in other locations, Skyscanner can reveal.
Skyscanner compared the cost of flights, ski lift passes, ski hire and accommodation in a selection of European and North American ski resorts and found startling differences in the total costs.
Val D'Isere, which has long been a popular but pricey choice for the British skier, came in as the most expensive ski holiday, costing three times as much as a trip to Kopaonik, Serbia's premier ski resort.
Cheap flight does not = cheap holiday
Even though return flights to Geneva, the gateway airport to Val D'Isere, cost just £50, a fraction of the cost of flights to the other destinations, when the price of the other components were factored in, the total cost soared. In fact the Skyscanner's research showed that it is cheaper to buy flights to Canada or America and go skiing on the other side of the Atlantic, than to ski in Val D'Isere.
Savings are even more apparent for longer ski trips where the cheaper resort costs balance out the more expensive flight costs; a 14-night ski holiday in Val D'Isere cost £3308, whilst in Vail (Colorado, USA) it was £2921, and in Whistler (British Columbia, Canada) is was £2530.
Ski holidays have been considered as a secondary trip by some, but Skyscanner's research shows that they are far more affordable than many people realise. Budget savvy skiers and snowboarders are looking beyond the traditional haunts of the French, Swiss and Austrian Alps, and finding that they can still afford a ski holiday if they choose their destination carefully, with both Bulgaria and Serbia offering good value for money.
Sam Baldwin, Skyscanner travel editor commented:
"We're tipping Kopaonik in Serbia as the best value ski resort this winter. In what is likely to be a tough season for the ski industry, we've already seen a 130% increase in winter flight searches for Serbia, whereas searches for flights to Geneva are down on last year.
"The quality of the accommodation, lift systems and accommodation in Kopaonik is just a good as resorts in the Alps and food and drink are much better value; the main difference is that the ski area is smaller than the big, interlinked domains in the Alps. However, for intermediate level skiers and snowboarders, Kopaonik offers excellent value skiing and there is some good off piste terrain too."

Deputy Prime Minister and Minister of Economy and Regional Development Mladjan Dinkic announced today that by 1 December three new chairlifts will be completed on Mt Kopaonik and the artificial snow system installed on 70% of ski tracks.
Dinkic, who visited the works on these installations today, specified that the project is estimated at over RSD 1.5 billion.
He noted that two new chairlifts will be built on Karaman and Krst, while the third one will be located on the Suncana Dolina track.
A new six-seat chairlift suitable for beginners will be built on Mali Karaman and will take the passengers up in four minutes, as opposed to 12 previously, the Deputy Prime Minister explained.
Ski tracks on Mt Kopaonik will no longer depend on the weather because 70% of them will be covered by the artificial snow system.
Dinkic announced that next year the tracks will be covered up to 100%, to include ski tracks on Krcmar, Rtanj, Marine Vode, Suncana Dolina and Duboka.
Stressing that the ski season may start on 1 December, Dinkic cautioned hoteliers on Mt Kopaonik not to make the same mistake as in previous years, but to adjust their prices to suit both domestic and foreign guests.
He recalled that thanks to the White Schengen, Serbian citizens can now easily travel to any winter resort in Europe if they find more favourable conditions than in Serbia.
Since a number of trees had to be cut down to make room for new tracks, the Ministry, in cooperation with Kopaonik National Park, plans to plant three times more trees at another location, the Minister explained.
Secretary for Tourism at the Ministry of Economy and Regional Development Goran Petkovic and Director of the public ski company Skijalista Srbije Nebojsa Skoric accompanied Minister Dinkic on his tour of the works.
Take a look >>>
Source: Serbian Government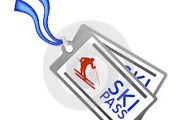 Public Company "Ski Resorts of Serbia" informs their customers that as of Wednesday, 10 February 2010 they can purchase ski tickets with discount price up to 30% in the ski center Kopaonik. Discount is 20% for the 3-day, 4 and 5-day ski pass, for the 6-day ski pass and for the ski passes with a longer validity period, including 5-7days ski pass, discount is 30%.
Currently, thickness of snow on the slopes is 55cm and 19 ski lifts are running. PC "Ski Resorts of Serbia" sends invitation to mountain and ski lovers to take advantage of favorable weather conditions in order to enjoyed skiing in the ski center Kopaonik.
Source: Ski Resorts of Serbia

It is currently snowing at the ski center Kopaonik. Thickness of snow cover is about 20 cm while the temperature range is from -5 to -8 º C. According to forecasts we can expect more snowfalls in the next couple of days. System for the production of artificial snow in the ski center Kopaonik is actively working to preserve snow on ski trails.
Roads are passable, and it is recommended to use winter equipment, for trucks access is closed at Kopaonik.

At ski center Kopaonik new Trauma Center of Military Medical Academy was opened on January 15, 2010. Public company Skijalista Srbije implemented this project jointly with the Ministry of Defense, the Military Academy and the Military Medical Academy.
Trauma Center is equipped with the latest equipment - digital x-ray device and chemical laboratories and has fully qualified personnel.
The Trauma Center will have ancillary services on duty 24 hours a day with two specialist doctors, one of them is orthopedist.
Duty Phone Number is 018/ 509 - 221

Deputy Prime Minister and Minister of Economy and Regional Development Mladjan Dinkic announced a new investment cycle on Mt Kopaonik in 2010, recalling the state's considerable investments in this tourist resort.
Deputy Prime Minister and Minister of Economy and Regional Development Mladjan Dinkic announced a new investment cycle on Mt Kopaonik in 2010, recalling the state's considerable investments in this tourist resort.
During a visit to the winter resort on Mt Kopaonik Dinkic said that all facilities were ready for the opening of the skiing season. Afterwards, he toured the ski tracks and visited the new four-seat chair lift on Gobelja.
Now that visas have been abolished for Serbian citizens, Kopaonik will have to be comeptitive with foreign winter resorts, the Minister said, voicing his hope that the Serbian resort will easily be a match for them once new investments are in place.
At the Kopaonik tourist centre the skiing season opened two weeks ago and representatives of the public company Skijalista Srbije acquainted Dinkic with the company's achievements in 2009.
The new four-seat chair lift at Gobelja has the capacity of 2,400 skiers an hour, as well as artificial snow generators. The existing ski tracks were expanded during the year and another 10 kilometres of new tracks constructed. Infrastructure investments on Kopaonik in the period 2006–2009 total around RSD 2.2 billion.
Dinkic acquainted the representatives of the tourist sector with plans for further development in investment in Mt Kopaonik.
Source: EMportal


In order to form a larger community of Kopaonik fans, infoKOP site opened Facebook group. We invite all fans to join and to invite their friends. Easier way to get information about news on Kopaonik. Welcome to the official Facebook Page of InfoKop.

We are pleased to inform you that the JAT Apartments is first hotel on Kopaonik, which is completely covered with free wireless internet. ADSL connection is available to all guests', 6mbit connection -that is being forwarded through 9 wireless routers to all hotel rooms.

New photos dating from August 2009 have been posted In the gallery infoKOP site. At the same time you can see the final work on the new lift on the Gobelja ridge.

Skiing in Kopaonik, Serbia is becoming a growing trend for skiers looking to move away from the commercial skiing facilities of Central and Northern Europe in search of more naturally occurring skiing trails.
With a snow range of 1770-2017 metres and a village positioned 5,000 feet above sea level Kopeonik in Serbia is seen as the answer to many skiers' dreams. With a three hour journey from the nearest airport Kopaonik is surely worth the effort, having cross-country skiing, night skiing, skydiving, sleigh rides, ice-skating, indoor tennis and many other activities for the winter sports enthusiast to enjoy.
The mountain climbs 35,000 feet into the cold Serbian sky, whilst ski lifts only climb to 6,617 feet. The skiing facility is yet to host a major skiing event; despite being home to several international snowboarding competitions and cross-country skiing as well. The living quarters are apt for pricing that would delight the weariest of tourists. Skiers can experience national cuisine such as Burek (pastry, cheese, spinach) and Pljeskavica (grilled mince) for well under $10 a meal. The old favorites such as burger, chips and pizza are still on the menu, and the price of $1.50 a beer might delight some holiday makers looking to do slightly more than just ski!
The living area can handle over 5,000 tourists at the same time, whilst the bars and clubs around the area make the holiday destination more suited to the younger holiday-maker. Another issue that is quite prominent is the mistake that many make in travelling to Kopaonik to celebrate Christmas. The celebrations are of slight comparison to western culture, despite its labelling as a winter heaven.
Having 21 lifts and an uphill capacity of 15,000 (an hour) Kopaonik is more than capable of catering for its millions of visitors each year. With slopes facing N, N/E and N/W you can be sure to experience the densely populated villages that surround the region. Thriving from the tourism the mountain provides, Kopaonik has recently became home to a 4 star luxury hotel providing entertainment and accommodation to skiers and executives alike.
With the longest run covering 3.5 KM and expert tuition on hand, Kopaonik has recently benefited from its appointment of English speaking instructors across skiing and snowboarding disciplines. The advanced runs down the Kopaonik mountain-face are a primary incentive for many skiers to choose Kopaonik as their skiing holiday destination. The 6 runs that fit into this category must be epitomised by the Konaci – which a local holiday village was recently named after.
The Konaci has an angle of 79 degrees at a certain point, which it is said that – if you go too slow, and fail to position yourself correctly, it would be perfectly feasible to fall forwards merely travelling in a straight line. The Konaci sees skiers travelling at speeds of over 50 MPH and jumps that allow airtime of over 8 seconds. The Konaci is praised and feared by the top skiers from Europe and further a field. Despite this, the run featured in the 2005 snowboarding event that took place in the Kopaonik mountains.
With snow falling on the slopes between August/September all the way through to early March, skiers should plan their trip with that in mind. The slopes of Serbia and the warm generous nation make Kopaonik an ideal holiday destination for any traveler looking to have a good time on a set of skis. The package deals start from around $400 a week, whilst amazing savings can be made through booking online.
The destination expects 10,000 visitors a week by 2009, and with its intention to develop further runs across every piste you can be sure that Kopaonik, Serbia will be a skiing location that will stay firmly on the map.
Source: visiteurope.com