We are located at the
technical
base
in the
ski slope
Malo
Jezero,
which means that
the skis
right
of us
go out
on the track.
We can provide
top quality
ski
equipment,
to perform
a complete service
of your
skis and
rented
equipment can be
returned
to us
for safekeeping
, so that your equipment
waits for
tomorrow
dry and
warm
ski boots and
skis
ready
.
RENTING:
skis
ski boots
ski poles
snowboard
ski helmet
sleighs

In ski service "Mico Fischer" you can find exclusive brands of ski equipment: Fischer, Atomic, Salomon, RTC, Head, Elan, Dynastar, K2, Völkl, Nordica, Rossignol, Blizzard, Burton...


In addition to basic ski equipment, here you can also find:

Nordic skis program
Freestyle skis
Freeride skis
Turno skis
Snowblade skis
Snowboard softer binding
Snowboard step in binding
Našu ponudu svake godine osvežavamo sa 200 novih kompleta, a u celokupnoj ponudi nalazi se 1500 kompleta ski opreme.

Do našeg servisa omogućen je prilaz kolima, što značajno olakšava vaš put do najbolje ski opreme!
Our offer is refreshed every year with 200 new sets, and in the overall offer we have more than 1,500 sets of ski equipment.

To our service we provided access to a car, which significantly eases your way to the best ski equipment!
Ski instructor with whom we cooperate: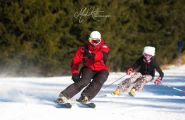 Filip Kacuric, a professional ski instructor in Kopaonik, a member of the Association of Serbian instructor and an active member of the Mountain Rescue Service of Serbia. More years of experience, both working abroad and on Kopaonik.

Telefon: 060/5228-742