Location: GALA SPORT is located in the settlement "Konaci Sun Peaks" in TC Kopaonik, on the right side of the entrance to the main reception of Hotel "Angela".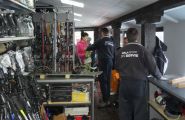 Ski service GALA SPORT offers:
Rental of ski equipment
Servicing ski equipment
Services disposal and storage of ski equipment
Sale of used ski equipment
Organizing ski school (training and ski technique training at all levels - individual participants 1-3)
Organizing ski pack (ski equipment + ski school)
Organisation of skiing for guests with special needs
RENT
:
ATOMIC, FISHER, Elan, Nordica ...
Snow board kits, ... BURTON
Equipment for beginners and experts, for children and adults
Rigging bindings according to age, sex, constitution and knowledge of skiing
OPREMA ZA DECU:

Skis from 70 to 130 cm
Ski shoes from 24 to 34, desinfected
Little snowboard kits
Ski helmets - free with ski kit, desinfected


OPREMA ZA ODRASLE:

Skis from 140 to 190 cm
Ski shoes 24-34, desinfected
Snowboard all lengths
Ski shoes more level of flex (softer - stiffer)
Skis three levels:
1. Standard skis
2. Skis I category
3. Skis II category
You can rent ski equipment on half or whole day. Renting for more days is cheaper. If you rent ski equipment after 2pm for more days, first day is free of charge.
Organized groups got discount.
Skiers over 65 years old have a discount of 50%
Family with more than 4 persons have 10-20%.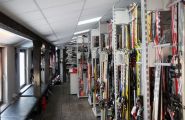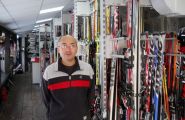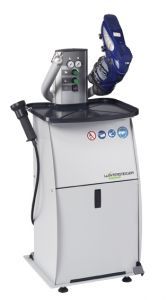 SERVICE:

Grinding - handling slip mats skis, snowboards
Sharpening of edges
The impregnation wax wintersteiger technology, special machine
Repair of sliding pads
Set service
Installation, remove bindings
Tweaking and adjusting bindings
Great master, 20 years of experience and the improvement of skis
The master - Zvonko Belac
Visit Ski service GALA SPORT